Karl Ellwein and his partner Zack Hagelin are available for hire to tune 94-97 LT1 and most LSx vehicles using EFI Live, HP Tuners, JET DST and TunerCAT. Street and track tuning is available now. No mail order tuning is offered at this time. Tuning sessions are in person at the track or the shop, 8 full hours, no interruptions. The tuning fee is $500 per one day tuning session plus the cost of licensing if needed, (usually $100 for HP Tuners).

Stand alone engine management calibration service is also available for Holley, FuelTech, Mega and Micro Squirt.
Tuning sessions include MAF and VE fine tuning as well as wide band O2 verification. We spend a great deal of effort calibrating with the knock sensors active and keeping the low spark table set to provide a safety margin in case of bad gas or other factors which may cause engine knock/detonation.
---
Worldwide Shipping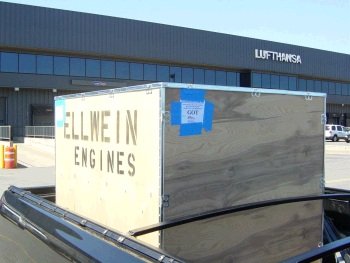 ---
630 hp! A new Ellwein Engines record for HP/ci
---

December 2020
Tucker Hauptman's ERE-383 makes more than 600 hp

---

October 2019
Mike Glick's ERE-395 #62 goes 10.08 @ 132 all natural


---
September 2019
ERE-396 #88


---
June 2019
ERE-395 #89

---
June 2019
ERE-383 #91


---
May 2019
ERE-396 #90

---
Dec. 2018
ERE-383 #87 on dyno



---
Oct. 2018
ERE-383 #81 on dyno


---
Sept. 2018:
ERE383 #65 at the drag strip
This is Karl's personal street/strip/road-race car


---
Feb. 2018:
ERE383 #85 on dyno
567hp/504tq

---
Nov. 2017:
ERE399 on dyno
475rwhp


---
July. 2017:
ERE383 #77 on dyno
500hp/514tq


---
July. 2017:
ERE383 #76 on dyno
513hp/487tq

---
Oct. 2016:
ERE383 #72 on dyno
541hp/546tq


---
June 2016:
ERE395 #67 on dyno
526hp/511tq



---
June 2016:
ERE383 #49 on dyno
553hp/475tq



---
December 2015:
ERE370 #21 pulls to 7000rpm
574hp/507tq


---
November 2015:
ERE395 #62 hits an all time dyno high
646hp/578tq

---
December 2014:
Video of ERE383 #48 on the engine dyno




---
June 2014:
Budget ESE383 #31 rolls
400+RWHP


---
July 2014:
Svend's ERE 396 #43 rolls
1008 rwhp @ 5750 rpm and
919 rwtq from 4300 to 5800 rpm


---
June 2014:
Kent Eden ERE383 #9 engine dyno
1125 chp @ 7200 & 34 psi boost.
885 ft-lb @ 6500 rpm
898 hp / 812 ft-lb / 22 psi average


---
More News:
The NEW Ellwein Engines logo plate from EFI Connection.

---
Aug. 2010: Ellwein Engines is now the proud sponsor of the 2010 USA tour of recording and performing artist Kania Tieffer (against the machine). See her New York City debut live performance Oct. 6th at
The Silent Barn
---
Kent Eden runs 9.74 @ 141mph with ERE-383 #9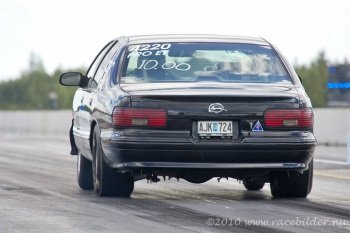 ---
See the Ellwein Engines 2008 Drag Racing tour of Sweden.
Ellwein Engines shipped a 95 Impala SS to Sweden for a drag racing "adventure" with [BOSTIC]. The car was de-tuned a bit in order to be reliable for long drives in the northern land of Sweden. Thank you goes out to my main sponsors AUTOSHOP, CPT, Ai, MME, Vindouro, FixSoren, Agneta, BOSTIC, Nordtrafik, BILSPORT, Stumpy, Nick, Lance and Car Craft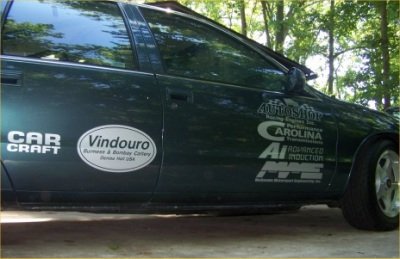 The 2008 Sweden trip is in the history books.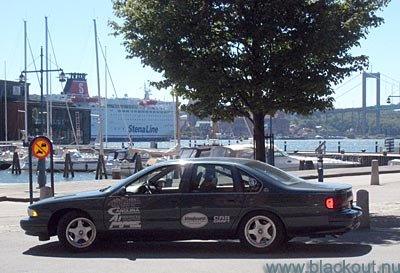 July 2nd 2008 Gothenburg Sweden! (thanks Sören "Fixarn" and Bostic)


July 11th at Pite Dragway Sweden. Kent checking sparkplugs on his Black Impala SS with ERE-383 and F2 Blower.
---